The Logical Song
Supertramp
23 hours ago
Don't Let the Sun Go Down On Me
Elton John
23 hours ago
Knocks Me Off My Feet
Céline Dion & Stevie Wonder
23 hours ago
Baby I'm-A Want You
Bread
23 hours ago
Is She Really Going Out With Him?
Joe Jackson
23 hours ago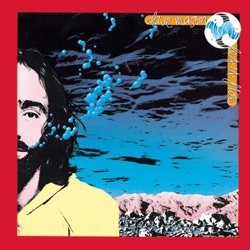 We Just Disagree
Dave Mason
23 hours ago
Every Kinda People
Robert Palmer
23 hours ago
With a Little Luck
Wings
23 hours ago
Still
The Commodores
23 hours ago
Who'll Stop the Rain
Creedence Clearwater Revival
23 hours ago
Bekijk meer
Soft Rock Radio live
The Lighter Side of Classic Rock and More!
Soft Rock Radio is an online music radio station exclusively dedicated to the best of Classic and Soft Rock from the 70s, 80s, and 90s. By live streaming globally, it offers individuals worldwide the opportunity to listen live to a radio station modeled after classic radio stations pre-80s that privileged singer-songwriter acoustic music.
Here, listeners can enjoy the best Mellow, Soft, and Yacht Rock from the 70s to the 90s, with a light touch of occasional Pop music.
Categorieën:&nbsp
Classic Rock, 80s, 70s
Frequenties Soft Rock Radio
Manchester: Online
Topnummers
Laatste 7 dagen:
1. SG Li Laun - Opp Pack
2. Toto - Hold the Line
3. Benjamin Orr - Stay the Night
4. Marty Balin - Hearts
5. Paul Davis - Cool Night
6. Pete Townshend - Behind Blue Eyes
7. Donald Fagen - I.G.Y.
8. Firefall - Cinderella
9. Nicolette Larson - Lotta Love
10. America - Sister Golden Hair
Laatste 30 dagen:
1. SG Li Laun - Opp Pack
2. James Taylor - Mexico
3. Steve Forbert - Romeo's Tune
4. Cat Stevens - Morning Has Broken
5. Carole King - So Far Away
6. Bruce Hornsby & The Range - Mandolin Rain
7. Dan Seals - Nights Are Forever Without You
8. The Doobie Brothers - What a Fool Believes
9. Sanford Townsend Band - Smoke from a Distant Fire
10. Crosby, Stills, Nash & Young - Teach Your Children
Contacten
E-mail:&nbsp
comments@softrockradio.net
Sociale netwerken
Delen
Opmerkingen