Railroad Dreamer
Snowflake Memory
23 hours ago
No Ordinary Morning
Chicane
23 hours ago
Summer (15 Years Later)
Baby Grand
23 hours ago
Sunset
Nitin Sawhney
23 hours ago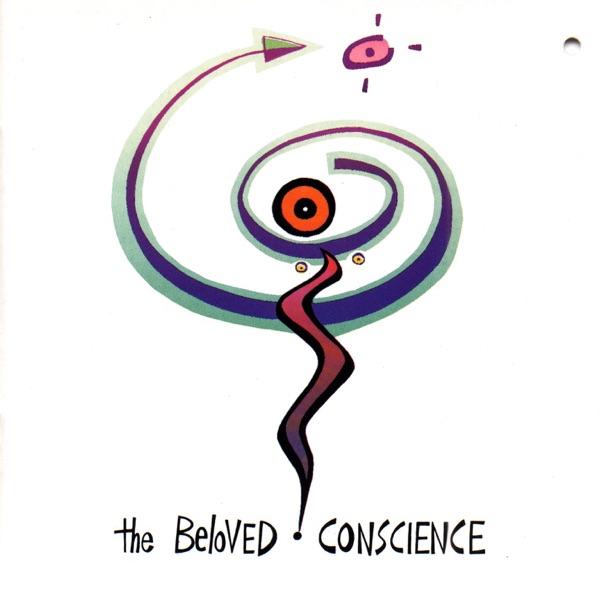 Sweet Harmony
The Beloved
23 hours ago
A Wiggle and a Walk
Miles Dylan
23 hours ago
Melody Day (Four Tet Remix) [feat. Luke Lalonde, Adem & One Little Plane]
Caribou
23 hours ago
Transition
PHIL FRANCE
23 hours ago
Up Early.
Handbook
23 hours ago
I Miss You (feat. Caylin)
DJ What What
23 hours ago
Bekijk meer
Smooth Chill live
Music To Chill To
Smooth Chill is a digital radio station that broadcasts nationally on Digital One DAB from studios at Leicester Square in London. Just like its sister stations the arrow, capital, classic fm and smooth radio it is also owned and operated by Global.

Chill was launched on 21 February 2005 and was rebranded as Smooth Chill on 3 September 2019 until today it continues to play chillout and ambient music.
Categorieën:&nbsp
Chillout
Frequenties Smooth Chill
Londen: DAB
Tijdschema
| Tijd | Programma |
| --- | --- |
| 00:00 - 06:00 | Smooth Chill Early Mornings |
| 06:00 - 10:00 | Smooth Chill Breakfast |
| 10:00 - 13:00 | Smooth Chill Mornings |
| 13:00 - 18:00 | Smooth Chill Afternoons |
| 18:00 - 00:00 | Smooth Chill Evenings |
| Tijd | Programma |
| --- | --- |
| 00:00 - 06:00 | Smooth Chill Early Mornings |
| 06:00 - 10:00 | Smooth Chill Breakfast |
| 10:00 - 13:00 | Smooth Chill Mornings |
| 13:00 - 18:00 | Smooth Chill Afternoons |
| 18:00 - 00:00 | Smooth Chill Evenings |
| Tijd | Programma |
| --- | --- |
| 00:00 - 06:00 | Smooth Chill Early Mornings |
| 06:00 - 10:00 | Smooth Chill Breakfast |
| 10:00 - 13:00 | Smooth Chill Mornings |
| 13:00 - 18:00 | Smooth Chill Afternoons |
| 18:00 - 00:00 | Smooth Chill Evenings |
| Tijd | Programma |
| --- | --- |
| 00:00 - 06:00 | Smooth Chill Early Mornings |
| 06:00 - 10:00 | Smooth Chill Breakfast |
| 10:00 - 13:00 | Smooth Chill Mornings |
| 13:00 - 18:00 | Smooth Chill Afternoons |
| 18:00 - 00:00 | Smooth Chill Evenings |
| Tijd | Programma |
| --- | --- |
| 00:00 - 06:00 | Smooth Chill Early Mornings |
| 06:00 - 10:00 | Smooth Chill Breakfast |
| 10:00 - 13:00 | Smooth Chill Mornings |
| 13:00 - 18:00 | Smooth Chill Afternoons |
| 18:00 - 00:00 | Smooth Chill Evenings |
| Tijd | Programma |
| --- | --- |
| 00:00 - 06:00 | Smooth Chill Early Mornings |
| 06:00 - 10:00 | Smooth Chill Breakfast |
| 10:00 - 13:00 | Smooth Chill Mornings |
| 13:00 - 18:00 | Smooth Chill Afternoons |
| 18:00 - 00:00 | Smooth Chill Evenings |
| Tijd | Programma |
| --- | --- |
| 00:00 - 06:00 | Smooth Chill Early Mornings |
| 06:00 - 10:00 | Smooth Chill Breakfast |
| 10:00 - 13:00 | Smooth Chill Mornings |
| 13:00 - 18:00 | Smooth Chill Afternoons |
| 18:00 - 00:00 | Smooth Chill Evenings |
Topnummers
Laatste 7 dagen:
1. Miles Dylan - A Wiggle and a Walk
2. Jakatta - The Other World
3. UnClubbed - Go
4. Psalm Trees - Soulitude
5. Teen Daze - Peaceful Groove
6. Misc.Inc - Vibes
7. Ollie Morris - Strive
8. Ulrich Schnauss - Between Us and Them
9. Southern Shores - Aerie
10. Elbee Bad - New Age of Faith (Smokebelch Dream Vox Mixx)
Laatste 30 dagen:
1. UnClubbed - Go
2. Jakatta - The Other World
3. Misc.Inc - Vibes
4. Ulrich Schnauss - Between Us and Them
5. Miles Dylan - A Wiggle and a Walk
6. Elbee Bad - New Age of Faith (Smokebelch Dream Vox Mixx)
7. Afterlife & Chris Coco - Albatross
8. Tom Middleton - Astral Projection
9. Alex Blest - Fragments of Bliss (Magdelayna Chilldown Mix)
10. Chicane - Low Sun
Gerelateerde podcasts
Contacten
Website:&nbsp
https://www.smoothradio.com/chill/
Adres:&nbsp30 Leicester Square, London, WC2H 7LA United Kingdom
Telefoon:&nbsp020 7766 6000
E-mail:&nbspCustomer.Support@Global.com
Sociale netwerken
Delen
Opmerkingen