My Sweet Lord (Live)
George Harrison
22 hours ago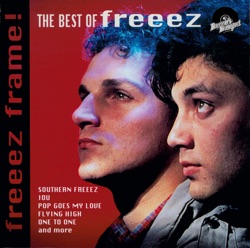 I.O.U.
Freeez
22 hours ago
Sound and Vision
David Bowie
22 hours ago
Distorted Light Beam
Bastille
22 hours ago
I Can't Sleep Without You
Golden Earring
23 hours ago
Broad Daylight
Gabriel Rios
23 hours ago
Don't Go Breaking My Heart
Elton John
23 hours ago
Summer Of '69
Bryan Adams
23 hours ago
Best of My Love
The Emotions
23 hours ago
Ride Like the Wind
Christopher Cross
23 hours ago
Bekijk meer
Radio Veronica live
De hits van je leven
Radio Veronica is een Nederlands commercieel radiostation van Talpa Radio, een dochteronderneming van Talpa Network. Het station beheert pop- en rockmuziek uit de jaren 80, 90 en 2000, maar in 2017, toen het nieuwe programma van de show werd gelanceerd, veranderde het muziekformaat in de richting van zogenaamde tijdloze hits die ook recurrenties bevatten.
Radio Veronica is vergelijkbaar met Sky Radio door hun gelijkenis van decennia (1980 - vandaag). Het enige verschil is dat Sky geen "rockmuziek" speelt.
Categorieën:&nbsp
Classic Hits
Frequenties Radio Veronica
Amsterdam: 91.6 FM
Arnhem: 97.7 FM
Emmen: 94.0 FM
Goes: 96.6 FM
Lelystad: 103.0 FM
Loon op Zand: 96.3 FM
Losser: 103.1 FM
Rotterdam: 103.2 FM
Bekijk meer
Topnummers
Laatste 7 dagen:
1. Son Mieux - Everything
2. Durand Jones & The Indications - The Way That I Do (feat. Aaron Frazer)
3. Shouse - Love Tonight
4. Super db - Wait for Me
5. Foo Fighters - Making A Fire
6. Imagine Dragons - Wrecked
7. Certain Animals - Sun King
8. Gang of Youths - the angel of 8th ave.
9. Måneskin - Beggin
10. Coldplay - Higher Power
Laatste 30 dagen:
1. Super db - Wait for Me
2. Son Mieux - Everything
3. John Mayer - Last Train Home
4. Coldplay - Higher Power
5. Olivia Rodrigo - good 4 u
6. Danny Vera - Spark a Fire
7. Bad Head - Ed Sheeran
8. Mell & Vintage Future - High on Love
9. Foo Fighters - Making a Fire
10. Tim Knol - Wandering Heart
Gerelateerde podcasts
Contacten
Sociale netwerken
Delen
Opmerkingen