Only Love Can Break Your Heart (Live)
Neil Young
22 hours ago
Through The Echoes
Paolo Nutini
23 hours ago
Walk On the Wild Side (Live)
Lou Reed
23 hours ago
Why Can't I Be You?
The Cure
23 hours ago
If It's Love
Cheb Mami & Sting
23 hours ago
Not Fair
Lily Allen
23 hours ago
It Ain't Over
The Black Keys
23 hours ago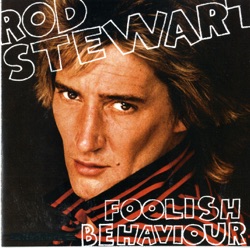 Passion
Rod Stewart
23 hours ago
Plage
Crystal Fighters
23 hours ago
Taxi
Brian Dunne
23 hours ago
Bekijk meer
Radio Veronica live
De hits van je leven
Radio Veronica is een Nederlands commercieel radiostation van Talpa Radio, een dochteronderneming van Talpa Network. Het station beheert pop- en rockmuziek uit de jaren 80, 90 en 2000, maar in 2017, toen het nieuwe programma van de show werd gelanceerd, veranderde het muziekformaat in de richting van zogenaamde tijdloze hits die ook recurrenties bevatten.
Radio Veronica is vergelijkbaar met Sky Radio door hun gelijkenis van decennia (1980 - vandaag). Het enige verschil is dat Sky geen "rockmuziek" speelt.
Categorieën:&nbsp
Classic Hits
Frequenties Radio Veronica
Amsterdam: 91.6 FM
Arnhem: 97.7 FM
Emmen: 94.0 FM
Goes: 96.6 FM
Lelystad: 103.0 FM
Loon op Zand: 96.3 FM
Losser: 103.1 FM
Rotterdam: 103.2 FM
Bekijk meer
Topnummers
Laatste 7 dagen:
1. Oliver Pesch - Shelly (Lollapalooza)
2. Paolo Nutini - Through The Echoes
3. Harry Styles - As It Was
4. DI-RECT - Through the Looking Glass
5. Bökkers - Badstoffen Gedrocht
6. Sofi Tukker - Summer In New York
7. Son Mieux - Multicolor
8. The Black Keys - It Ain't Over
9. Midas - Out of the Way
10. Bonnie Raitt - Livin' for the Ones
Laatste 30 dagen:
1. Ronde - Love Myself
2. Harry Styles - As It Was
3. Son Mieux - Multicolor
4. DI-RECT - Through the Looking Glass
5. Bökkers - Badstoffen Gedrocht
6. Voltage - I'll Be Alright
7. S10 - De Diepte
8. Lizzo - About Damn Time
9. Midas - Out of the Way
10. The War on Drugs - I Don't Wanna Wait
Gerelateerde podcasts
Contacten
Sociale netwerken
Delen
Opmerkingen