Touch Me (I Want Your Body)
Samantha Fox
23 hours ago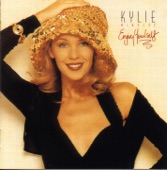 Hand On Your Heart
Kylie Minogue
23 hours ago
Beat It
Michael Jackson
23 hours ago
Let's Wait Awhile
Janet Jackson
23 hours ago
Crazy Little Thing Called Love
David Bowie & Queen
23 hours ago
Behind the Wheel
Depeche Mode
23 hours ago
Come On Eileen (Dexy's Midnight Runners Cover)
Sunfly House Band
23 hours ago
Who Can It Be Now?
Men At Work
23 hours ago
Enola Gay
Orchestral Manoeuvres In the Dark
23 hours ago
Here I Am (Come and Take Me)
Ub40
23 hours ago
Bekijk meer
WONDER 80's live
The 80's Flashback
For those who can't get enough of the 80s, WONDER 80's is the go-to radio station that brings back the nostalgia of this unforgettable decade. Broadcasting from Australia, this station is all about celebrating the diverse music that defined the era, with a lineup that covers everything from pop and rock to new wave and synth-pop.
What sets WONDER 80's apart is not just the fantastic selection of tunes, but also the engaging hosts and DJs who share their passion for the 80s with listeners. They delve into the stories behind the songs, offer insights into the artists, and create a lively atmosphere that keeps the spirit of the 80s alive and well. So, tune in and let WONDER 80's transport you back to the decade that brought us some of the most memorable music of all time.
Frequenties WONDER 80's
Lissabon: Online
Topnummers
Laatste 7 dagen:
1. David Bowie & Queen - Crazy Little Thing Called Love
2. Tracy Chapman - Fast Car
3. Tina Turner - We Don't Need Another Hero (Thunderdome)
4. Blondie - Call Me
5. Pat Benatar - Love Is a Battlefield
6. Mike & The Mechanics - All I Need Is a Miracle
7. Cyndi Lauper - Girls Just Want to Have Fun
8. Young Sight - Its Ok, Its Alright
9. Inxs - Need You Tonight
10. Fine Young Cannibals - I'm Not Satisfied
Laatste 30 dagen:
1. David Bowie & Queen - Crazy Little Thing Called Love
2. Tracy Chapman - Fast Car
3. Bruce Springsteen - Dancing In the Dark
4. Bruce Hornsby & The Range - The Way It Is
5. Depeche Mode - Somebody
6. Erasure - A Little Respect
7. Phil Collins - A Groovy Kind of Love
8. Taylor Dayne - Tell It To My Heart
9. Tina Turner - We Don't Need Another Hero (Thunderdome)
10. Diana Ross - Work That Body
Delen
Opmerkingen