Special Lady
Ray, Goodman & Brown
1610927926
Who Will You Run To
Heart
1610927672
Shout
Tears for Fears
1610927329
True Faith
New Order
1610927056
I Can't Go for That
Daryl Hall & John Oates
1610926769
Burning Down the House
Talking Heads
1610926546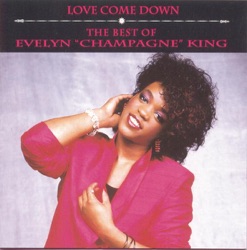 I'm In Love
Evelyn "Champagne" King
1610926202
Every Breath You Take
The Police
1610925947
If She Knew What She Wants
The Bangles
1610925726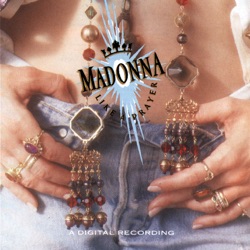 Express Yourself
David Guetta & Madonna
1610925470
Bekijk meer
The Big 80s Station live
Playing The Big Hits From The Big City!
The Big 80s Station is an online radio channel that live streams globally and 24/7 the greatest hits that defined the 80s, selected by radio personalities from that decade. The channel is part of Big Sticks Broadcasting Corporation, a NY based media consultant for radio.
Frequenties The Big 80s Station
New York: Online
Bekijk meer
Topnummers
Laatste 7 dagen:
1. A Flock of Seagulls - I Ran (So Far Away)
2. Thompson Twins - Hold Me Now
3. Frankie Goes to Hollywood - Relax
4. The Escape Club - Wild Wild West
5. Soft Cell - Tainted Love / Where Did Our Love Go
6. New Order - True Faith
7. Kajagoogoo - Too Shy
8. Talk Talk - It's My Life
9. Jane Child - Don't Wanna Fall In Love
10. Taco - Puttin' On the Ritz
Laatste 30 dagen:
1. Big Lo$ - 80s Band
2. Thompson Twins - Doctor! Doctor!
3. Kajagoogoo - Too Shy
4. Taco - Puttin' On the Ritz
5. A Flock of Seagulls - I Ran (So Far Away)
6. Devo - Whip It
7. Nu Shooz - Point of No Return
8. Soft Cell - Tainted Love / Where Did Our Love Go
9. The Escape Club - Wild Wild West
10. Reflex - The Politics of Dancing
Contacten
Website:&nbsp
thebig80sstation.com/
Adres:&nbspBig Sticks Broadcasting Corporation 131 Waterford Road Island Park, NY 11558 USa
Telefoon:&nbsp516) 960-2737
E-mail:&nbsprequests@thebig80sstation.com
Sociale netwerken
Delen
Opmerkingen