Save the Best for Last
Vanessa Williams
1611705983
Don't Worry Be Happy
Bobby McFerrin
1611705703
Africa
Toto
1611705413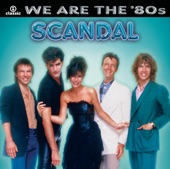 The Warrior
Scandal
1611705163
Get Together
Rey Salinero
1611704753
Love Is a Battlefield
Pat Benatar
1611704443
The Locomotion
Kylie Minogue
1611704243
If Only I Could
Sydney Youngblood
1611704042
I've Been Thinking About You
Londonbeat
1611703812
Enola Gay (2003 Remaster)
Orchestral Manoeuvres In the Dark
1611703612
Bekijk meer
80s 90s Super Pop Hits live
The best hits pop 80s & 90s
80s 90s Super Pop Hits es una radio en línea cuya programación está dedicada a los grandes éxitos internacionales de la música pop en los 80 y 90.
Categorieën:&nbsp
90s, 80s
Frequenties 80s 90s Super Pop Hits
Barcelona: Online
Bekijk meer
Topnummers
Laatste 7 dagen:
1. Fleetwood Mac - Skies the Limit
2. Ottawan - Hands Up
3. Corona - The Rhythm of the Night
4. Howard Jones - What Is Love?
5. Tina Turner - Steamy Windows
6. Cliff Richard - I Just Don't Have the Heart (2000 Remaster)
7. Ub40 - I Got You Babe
8. Spice Girls - Wannabe (Radio Edit)
9. John Lennon - (Just Like) Starting Over
10. Frankie Goes to Hollywood - Relax
Laatste 30 dagen:
1. The Apaches - Don't Cry for Me Argentina (Aus Evita)
2. Ganom - Patria
3. Herc - Questions
4. Philip Guyler - Good Time Charlie
5. Philip Jewson - Sky Dancer
6. Slpstrm - Folkarama
7. Presence - GuarachaVirus
8. Fleetwood Mac - Skies the Limit
9. Ottawan - Hands Up
10. Corona - The Rhythm of the Night
Contacten
Delen
Opmerkingen