Fire (Yes, Yes Y'all) [feat. Busta Rhymes]
Joe Budden
1614101216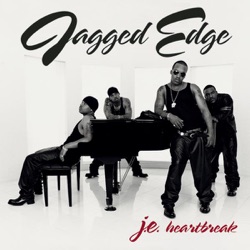 Let's Get Married
Jagged Edge
1614101036
Young'n
Fabolous
1614100896
I Like That
Houston, Nate Dogg, I-20 & Chingy
1614100796
After Party
Koffee Brown
1614100656
Mo Money Mo Problems (feat. Puff Daddy & Mase) [Radio Mix]
The Notorious B.I.G.
1614100376
The Jump Off
Lil' Kim
1614100246
Let's Get Down
Tony! Toni! Toné!
1614099986
Blueberry Faygo
Lil Mosey
1614099766
ROCKSTAR (feat. Roddy Ricch)
DaBaby
1614099586
Bekijk meer
CFXJ Flow 93.5 FM live
All The Best Throwbacks
The Move or CFXJ-FM is an urban contemporary radio station broadcasting from Toronto, Canada.
The Move promises to play all the best throwbacks from the 90s to now.
You'll listen to artists like Destiny's Child, No Doubt, Backstreet Boys, Lady Gaga, Justin Timberlake, Rihanna, Eminem, and Michael Jackson.
Main Programs
Blake Carter
Stacey Thompson
Mastermind
Sarah Bartok
Kate Conley
Main DJs
Peter Kash
Stacey Thompson
Sarah Bartok
Kate Conley
Categorieën:&nbsp
R&B, Hip Hop
Frequenties CFXJ Flow 93.5 FM
Toronto: 93.5 FM
Bekijk meer
Topnummers
Laatste 7 dagen:
1. Royal Philharmonic Orchestra - Carmen Suite No.2 - Habanera
2. The Weeknd - Track 11
3. 24kgoldn - Mood (feat. iann dior)
4. Pop Smoke - What You Know Bout Love
5. Drake - Laugh Now Cry Later (feat. Lil Durk)
6. Calvin Harris - Over Now
7. Chris Brown - Go Crazy
8. Pop Smoke - For the Night (feat. Lil Baby & DaBaby)
9. DJ Khaled - POPSTAR (feat. Drake)
10. Young Kim - On the East
Laatste 30 dagen:
1. Markus Huber - Memories of Forever
2. Drake - Laugh Now Cry Later (feat. Lil Durk)
3. DJ Khaled - POPSTAR (feat. Drake)
4. The Weeknd - Track 11
5. 24kgoldn - Mood (feat. iann dior)
6. Calvin Harris - Over Now
7. Pop Smoke - What You Know Bout Love
8. Chris Brown - Go Crazy
9. Pop Smoke - For the Night (feat. Lil Baby & DaBaby)
10. Young Kim - On the East
Contacten
Sociale netwerken
Delen
Opmerkingen