Runaway
The Corrs
1618517389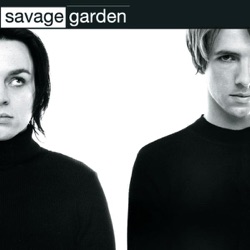 I Want You
Savage Garden
1618517163
Cornflake Girl
Tori Amos
1618516913
Something Got Me Started
Simply Red
1618516682
Breakfast At Tiffany's
Deep Blue Something
1618516397
I Try
Macy Gray
1618515943
Believe
Lenny Kravitz
1618515618
Millennium
Robbie Williams
1618515373
When Your Love Is Gone
Jimmy Barnes
1618515075
Buses and Trains
Bachelor Girl
1618514854
Bekijk meer
Totally Radio 90s live
Totally Radio 90's is a Australian digital radio station owned and operated by Totally Media. Best known for musical genres such as 90s and oldies.
Categorieën:&nbsp
Classic Hits, 90s, Adult Contemporary
Frequenties Totally Radio 90s
Adelaide: Online
Brisbane: Online
Canberra: Online
Darwin: Online
Gold Coast: Online
Hobart: Online
Melbourne: Online
Perth: Online
Sydney: Online
Bekijk meer
Topnummers
Laatste 7 dagen:
1. Soul Asylum - Runaway Train
2. Luther Vandross - The Best Things In Life Are Free
3. C+C Music Factory - Things That Make You Go Hmmmm....
4. Dannii Minogue - This Is It
5. Frente! - Accidently Kelly Street
6. Londonbeat - I've Been Thinking About You
7. Vanilla Ice - Ice Ice Baby
8. Urban Cookie Collective - The Key, The Secret
9. Simply Red - Fairground
10. Kylie Minogue - Step Back In Time
Laatste 30 dagen:
1. Youssou N'dour - 7 Seconds
2. M People - Moving On Up
3. Luther Vandross - The Best Things In Life Are Free
4. Michael Jackson - Black Or White
5. Urban Cookie Collective - The Key, The Secret
6. Simply Red - Fairground
7. Backstreet Boys - Everybody (Backstreet's Back) [Extended Version]
8. The KLF - Justified & Ancient
9. East 17 - Deep (Breath Mix)
10. Sugar Ray - Every Morning
Contacten
Sociale netwerken
Delen
Opmerkingen